Once a buyer awards you an order you need to accept it to acknowledge to the buyer you'll begin work.
To accept an order:
Navigate to the Order page of a project
Navigate to the Project Home page, then click Order in the Project Menu.
Review the order information, then click Accept Order.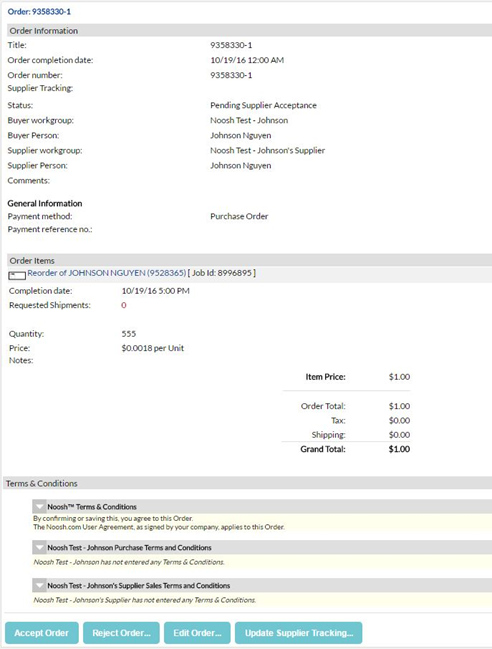 Note: The price breakouts only appear if a price breakout has been created for the selected spec. For more information on price breakouts, refer to How to Create a Price Breakout.
Click OK to accept the order.