You may choose to decline to an RFE, but in many cases you'll want to respond.
To respond to an Open Bid RFE:
Display the RFE for the project you'd like to estimate.
Review the RFE Details.
Note the following:
When the RFE is Open Bid, the phrase This RFE is Open Bid appears at the top of the details, and an Open Bid Summary appears at the bottom of the RFE.

The buyer might have specified an Initial bid or a Price decrement.

A

Bidding start date

and a

Current bidding end date

appear in the Open Bid Summary.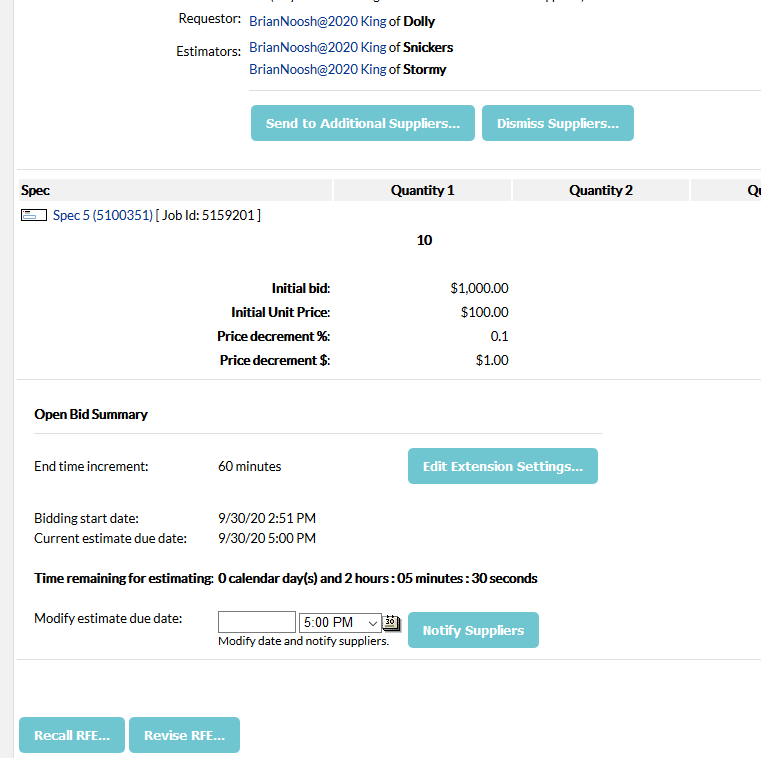 Note: The buyer may choose to change the bidding end date. For more information, refer How to Find Out When an Open Bid Deadline Has Changed.
The Price decrement rule and Next bid rule, if any, appear in the Open Bid Summary.
Click Create Estimate.
Enter basic information for your estimate, then enter pricing information.
If you'd like to modify the spec(s), click the Edit icon next to the spec you'd like to edit. Enter your edits, then click Save and Return.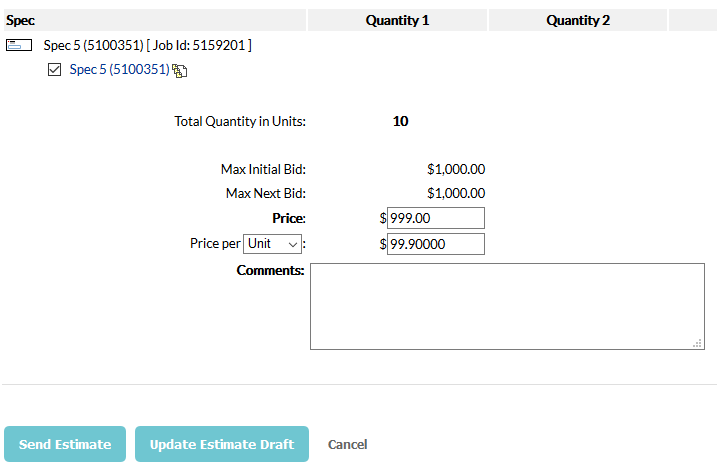 Note: After you respond to an RFE, you can see estimates submitted by other suppliers. Refer to How to View Estimates Submitted by Other Suppliers.