Releasing January 13, 2023
In an effort to reduce the number of clicks and improve efficiency, the RFE/Estimate action buttons have been added to the RFEs and Estimates List page. Based on the state of your RFE/Estimate, you can edit the RFE, award the order, invalidate the estimate and more without opening the details page to find the action buttons. The buttons are still available on the RFE details page, if you prefer to work that way - that has not changed.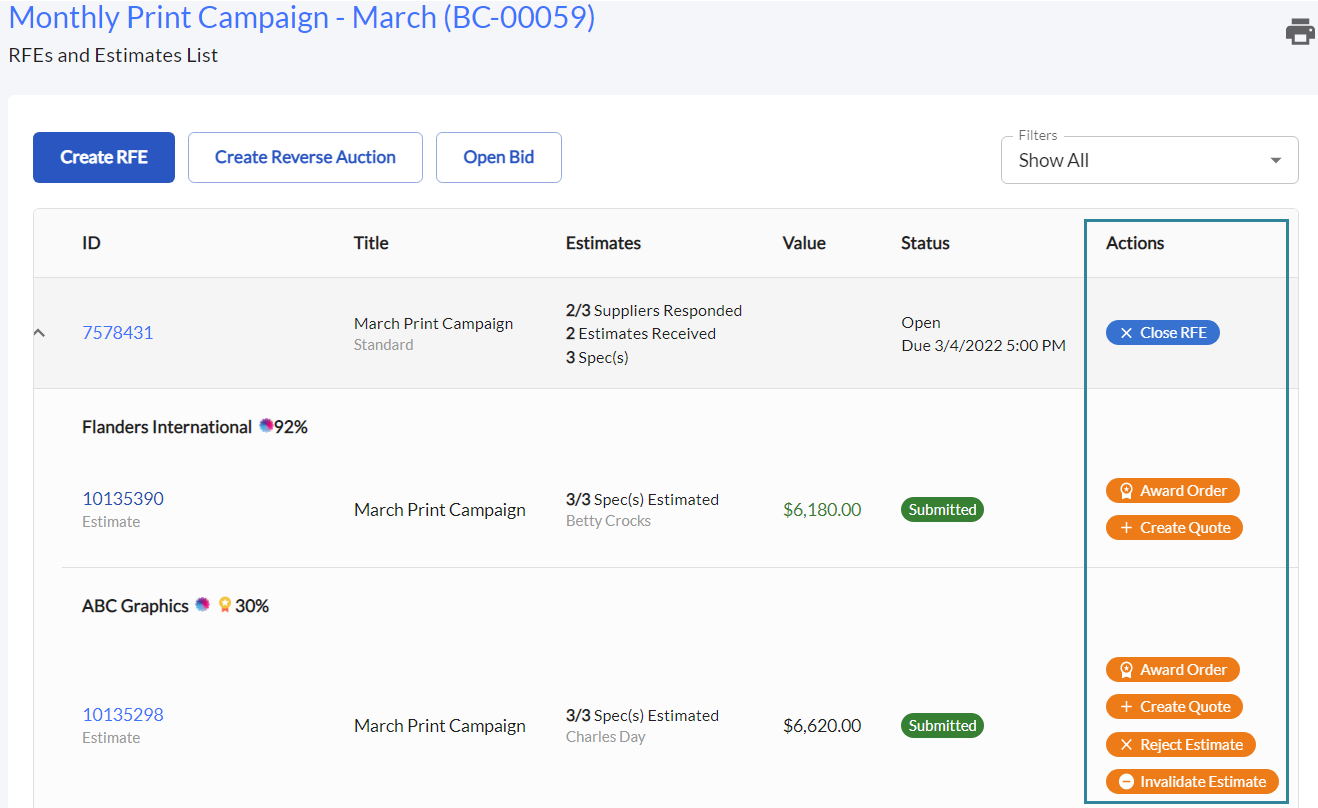 Depending on which button is selected, you will either receive a pop-up to complete the action, or you will be taken to the appropriate page to complete necessary steps.
For example, clicking on Recall RFE will produce a pop-up box to enter a reason for recalling, then click on Recall RFE:

Other actions such as Award Order will open a new page if additional information is required: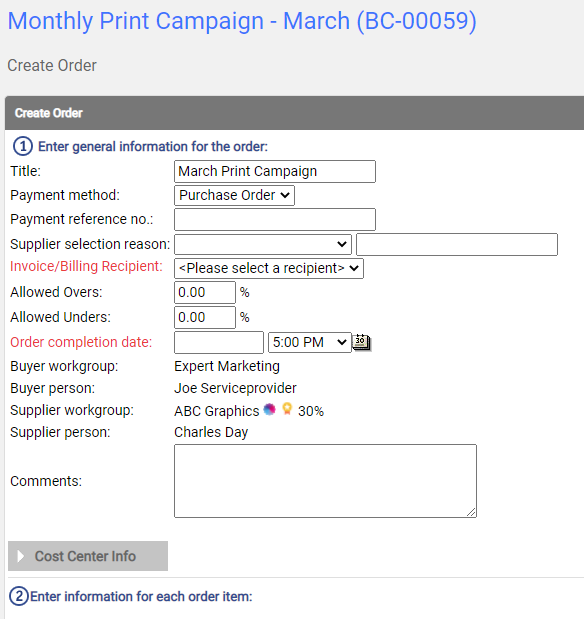 Supplier
The Supplier side view has the associated actions buttons, such as Create, Edit and Delete Estimate.